American Association of Radon Scientists and Technologists
Board Candidate Biographies for 2021 Elections
CANDIDATE FOR PRESIDENT-ELECT (Vote for one or write-in)

Kyle Hoylman co-founded Protect Environmental in 2005, where he currently serves as its Managing Partner. He has led the company in the completion of more than 5,900 radon and chemical vapor intrusion projects across the country since its founding, developing several proprietary systems for vapor mitigation and management of long-term stewardship and continuing obligations at radon and chemical vapor intrusion sites. Kyle currently serves on the EPA Vapor Intrusion Science Advisory Committee, the National Radon Action Plan Leadership Team, and chairs the AARST Government Affairs Committee, as well as the Executive Stakeholders Committee of the Consortium on National Radon Standard, an organization accredited by ANSI for the development of standards for radon and chemical vapor intrusion testing and mitigation. He was appointed by Kentucky Governor Beshear in 2012 to chair the state's Radon Advisory Committee and serves on the board of directors of AARST. He is currently serving in his first term as President of AARST.
CANDIDATE FOR VICE PRESIDENT (Vote for one or write-in)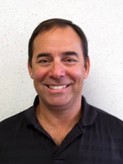 David Hill is Executive Vice President of Spruce Environmental Technologies, Inc. His responsibilities encompass all Spruce brands and divisions, including RadonAway, AccuStar, Air Chek, Spruce Training, and Spruce Ventilation. A former radon mitigation contractor with a business that served Connecticut, New York, Rhode Island, and other states and managed mitigations nationally. He is a Past President of AARST, President of the New England Chapter of AARST, and a current Board member of AARST, CanSAR, Basement Health Association, and other professional organizations. He also serves on ANSI/AARST Standards committees. Dave has a degree in business management from the University of Rhode Island, where he also studied engineering and played rugby, a sport he still plays whenever his body allows.
CANDIDATES FOR Secretary (Vote for one)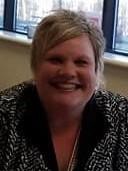 Jan Fisher is the National Sales Manager of Radon Supplies, located in Flemington, NJ, and has served in this position for the past 14 years. She has widespread experience in the Radon industry on both regional and national sales levels, and has learned a great deal from her customers over the past decade. Jan takes great pride in being a part of the team that has grown Radon Supplies from a small start-up business with a handful of employees to a thriving business with multiple production capabilities, earning affiliations with Fortune 500 companies for R&D, and being a part of the Radon awareness culture that is starting to flourish. Radon Supplies celebrates its 23rd anniversary this year.
Jan is also the Director of Education at the Center for Environmental Research and Technology, Inc. (CERTI), a leading source of online education for the radon industry. Her widespread experience within the radon industry has helped her to work with industry experts to provide CERTI students with relevant and exceptional education.
Prior to working at Radon Supplies and CERTI, Jan worked as a broker in the chemical industry, operating out of the greater NYC area, where she learned from the best salespeople in the chemical industry how to treat customers, maintain strong business relationships, and grow new ones. The main focus of her "job," both then and now, is to help her customers grow their businesses.
Jan is currently serving on the AARST National Board of Directors, sitting on the Ethics Committee and the 2021 AARST Symposium Planning Committee. She also serves as Vice President of the NJ AARST Chapter, and as Vice President of Citizens for Radioactive Radon Reduction (CR3), a national non-profit organization advocating for Radon awareness. In her spare time, Jan enjoys spending time with her family, traveling, playing the piano, gardening, golfing, and serving her community through the Lion's Club.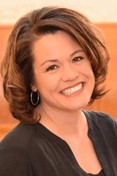 Crystal Lytle is the Radon Sales Manager for Fantech, Immediate Past President of the AARST Board, and the recently appointed Chairperson of the AARST Foundation. As a certified measurement and mitigation specialist, she is a strong advocate for radon awareness and is passionate about educating people about the risks and long-term effects of radon.
During her time on the board, Crystal has been chairperson for the International Symposium and participated in multiple committees within the organization. In addition, through the board, she was chosen as one of the first to participate in the Advocacy Training Program. She has used her experience to further the efforts in Colorado's lobbying.
Crystal is one of the founding members of Women Against Radon (WAR), a campaign for CanSAR (cancer survivors against radon), participated in Colorado Lungs4Life fundraising, has climbed the Fight for Climb in Denver for the American Lung Association, as well as various community volunteer projects. In addition, she was instrumental in the legislative efforts in Colorado, which has led to the success of passing of HB21-1195; Licensure of Radon Professionals.
CANDIDATE FOR Treasurer (Vote for one or write-in)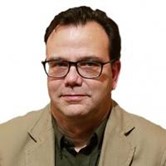 Dan Potter is a businessman who has had responsibilities for multi-million-dollar P&Ls for start-ups, turn- arounds, and fast-growing business divisions within the home services industry. He is currently co-owner of DuPage Radon Contractors, a larger radon mitigation company. He is the President of Midwest AARST and holds a couple of collegiate degrees and several other technical certifications.
Achievements Business/ Education: Graduate-Building Trades Degree, Lake County Tech Campus-Graduate- Bachelor's Degree, Business and Human Behavior, Eastern Illinois University-Graduate-Master's Degree, Human Behavior, Eastern Illinois University-Certified-Building Analyst Professional, Building Performance Institute- Certified-Building Envelope Professional, Building Performance Institute-Certified-Home Energy Rater, Kansas Building Science Institute-Certified-Radon Mitigation Provider, National Radon Proficiency Program-Certified-Radon Mitigation Specialist, National Radon Safety Board-Licensed-Illinois Radon Mitigation Professional-Licensed- Residential Electrician -Licensed-Real Estate Agent-Licensed-General Contractor Interviewee-Illinois Senate-Public Health sub-committee-Interviewee-Fortune Magazine- Interviewee-Pro Remodeler Magazine-Guest Speaker-2019 International Radon Symposium-Guest Speaker-Midwest Radon Stakeholders Conference 2018, 2019, 2020- Guest Speaker-Mighty House Chicago radio home improvement program-Chief Co- sponsor-Tenant Radon Bill into Illinois State Congress-
CANDIDATES FOR DIRECTOR (Vote for five )
J.B. Shearer believes strongly in advocacy and aid. He currently does free local testing and mitigation for Habitat for Humanity as well as participates in other nonprofit organizations. Still living in his native Des Moines, Iowa with his wife Emily, J.B. has his first kid just about to turn 1.
One of the reasons he is running for the board is so that he can help the radon industry as a whole. To both push for advocacy in testing and education, as well as making sure both existing and future systems are held to the national standards we all want to see. Being on the board would afford an opportunity to be part of the solution and a path to the future. Wishing to share his "second generation" viewpoint as well as make sure that there's a possibility for a third.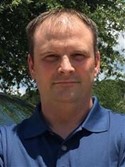 James Fraley is the owner of Elite Radon Team in Canton, GA, and Vice-President of the AARST-Southeast Chapter, and an AARST Radon Standards Committee member. James has his Project Management Professional (PMP) Certification from The Project Management Institute (PMI) and a master's degree in Electrical Engineering. He managed DoD contracts for over a decade prior to becoming a radon professional. Travel kept him from family, so he started doing home inspections, mold testing, radon testing, and ultimately radon mitigation. James quickly went from the newbie to the guy all other mitigators called with questions. James does all things radon from residential mitigation to new/post-construction commercial design/installation. As a certified Liquid Boot Applicator, his team provides complete turn-key vapor mitigations systems.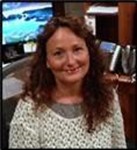 Dawn Goard has been the Director of Operations for ACE Radon since 2000 and has prior employment experience in the energy sector and homebuilding. Dawn has a BS in Construction Management from CSU and an MBA with an emphasis in marketing from the University of Colorado.
Recognizing that radon is a highly specialized industry, she has been an active member of AARST and has been an NRPP Certified Professional since 2001. Dawn has a particular interest in the growing field of mitigation methods in Radon Resistant New Construction and currently serves on the NRPP Council as a representative for Mitigation of Multi-Family/Large Buildings.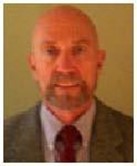 John Mallon is Co-Owner of Radon Detection and Control in Pittsburgh PA. RDC was established in 1986. Radon Detection and Control have installed over 18,000 Residential Mitigation Systems and thousands of Mitigation Systems in Schools, Apartment Complexes, Churches, and Commercial Properties.
Prior to Radon Detection and Control, John worked in the Commercial Nuclear Power Industry (Construction and Modification) in the Field Engineering, Quality Control, and Quality Assurance Departments. John served 2 terms as National Vice President of AARST. He was the Residential Mitigation Board Member for the NEHA Technical Review Board. John served as Chairperson for the International Symposium in 2000 and Program Chair 5 times.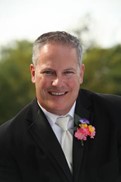 Eric Lewandowski began working in the radon industry in 2005. Since that time, he has become a leading licensed residential and commercial mitigator for Illinois. He has designed and installed thousands of radon systems all over the state. Eric has owned and operated Professional Radon Systems Inc. since 2006. As one of the largest mitigation companies in Illinois, he strives to educate people about radon through industry trade shows, non-for-profit organization events, and lunch and learns with realtors and attorneys. Eric has taken a very active role in creating positive change at the local, state, and national level in the radon industry by participating in the following: Midwest ARRST chapter President 2015-2017, National Board Member 2015-Present, Member of Midwest AARST from 2006 to present, Member of AARST/NRPP 2006 to present, Worked at the San Diego symposium 2016, Acting as liaison position between local chapter presidents and National AARST/NRPP board 2016 to present, Symposium lead moderator 2017. Eric's years of knowledge, deep industry expertise, hands-on work experience, and ability to listen would be an asset to the AARST board.
Eric lives in Aurora, IL with his two daughters, Hannah and Maggie. He is an active member of his church community and coaches his daughters' softball, basketball and soccer teams.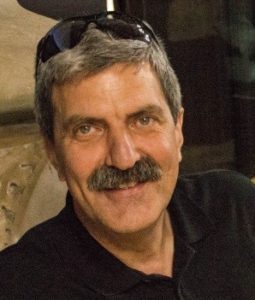 Dave Kapturowski is Vice President & Co-Founder of Spruce Environmental Technologies; Inc. Dave has 30 years' experience in radon mitigation and testing. He designed the majority of RadonAway fan products and oversaw manufacturing operations. He was also responsible for radon test laboratory and electronic test equipment operations. Dave has served as Chair on the AARST/ANSI RRNC & Soil Gas Mitigation Standard Committees. Dave is currently the AARST Treasurer and is a past President of New England and recently served on the Executive Committee as AARST Treasurer. AARST. Growing up with his dad's business Professional House Drs, Inc in Des Moines, IA he would be taken to job sites after school and filled his summers in crawlspaces and running vacuums for diagnostics. Having always been interested in math and science, radon mitigation quickly became something else to be interested in.

David Gillay is a partner with Barnes & Thornburg. He heads the Remediation, Redevelopment, and Environmental Transactional Practice Groups and provides environmental counseling in connection with assessing environmentally challenged properties. He also represents an influential multi-state environmental consultants' association and works closely with leading technical experts on a wide array of environmental matters, including rapidly evolving vapor intrusion guidance.