Exhibitor Toolbox
---
SAVE THE DATE: NOVEMBER 2-4, 2020
Grand Hyatt Downtown, 1000 Broadway, Nashville, TN
Welcome to the Exhibitor Toolbox for International Radon Symposium and Trade Show for exhibitors, sponsors and advertisers. Interested in being a vendor? Contact Symposium Manager to be included in distribution lists: symposium@aarst.org
Vendor – Sponsor Prospectus: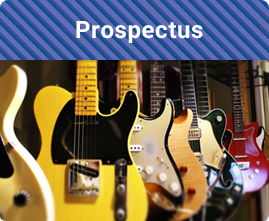 Priority Dates Begin Feb, 17th and end April 5th
PROSPECTUS
---
Exhibit Hall Hours:
Set-up: Saturday October 31st: 12:00 PM – 6:00 PM (decorator onsite) – Continue to Sunday 8:00 AM – Noon (No decorator onsite)
Sunday November 1st: Noon – 4:00 PM
Opening Reception: 5:00 – 7: PM
Monday November 2nd: 8:00 AM – 5:00 PM
Tuesday November 3rd: 8:00 AM – 5:00 PM
Wednesday November 4th: 8:00 AM to @10:30 AM Break down after AM Break
---
Sponsor at the symposium: Sponsor Section of the Prospectus
---
Plan for your arrival to Nashville: Coming in 2020
---
Vendor Learning Labs: Additional benefit for all vendors and non-exhibiting Premium Sponsors. 30 minute time slots for educational or promotional opportunities, included in the program. (not scheduled during breaks) AV supported room.
---
Discounted Hotel Rooms: at the brand new Grand Hyatt Downtown, 1000 Broadway, Nashville, TN, at the new Railyards! Booking coming in 2020
**SCAM ALERT**
AARST Does not share our email lists with hotel booking agents. AARST nor Grand Hyatt will call you to book a room at reduced rates. We are aware of several companies that attempt to sell exhibitors. This is a scam. These companies are not affiliated with AARST or the Hyatt and the data they are attempting to sell you is not legitimate. If you receive any calls or emails of this nature, please contact symposium@aarst.org