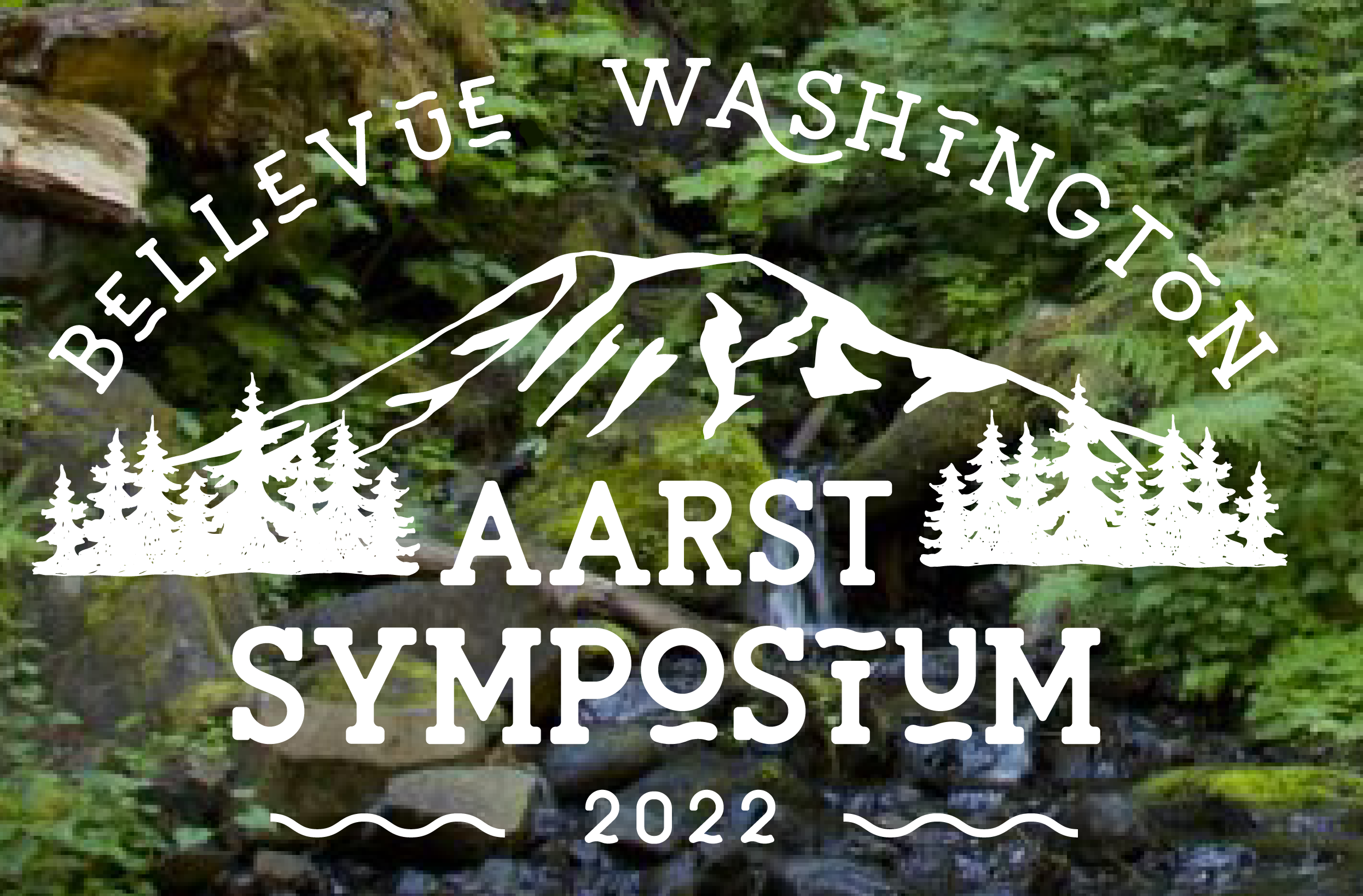 Who Attends?
Soil Gas Professionals
Environmental Engineers
Government Regulators
Home Inspectors
State and Federal Environmental Teams
Measurement and Mitigation Professionals
Manufacturers
Lung Cancer Advocates
New Construction Builders
Encapsulation Professionals
Environmental Scientists
Geologists
Health Physicists
Educators
Oncology Specialists
Research Institutions
…and more!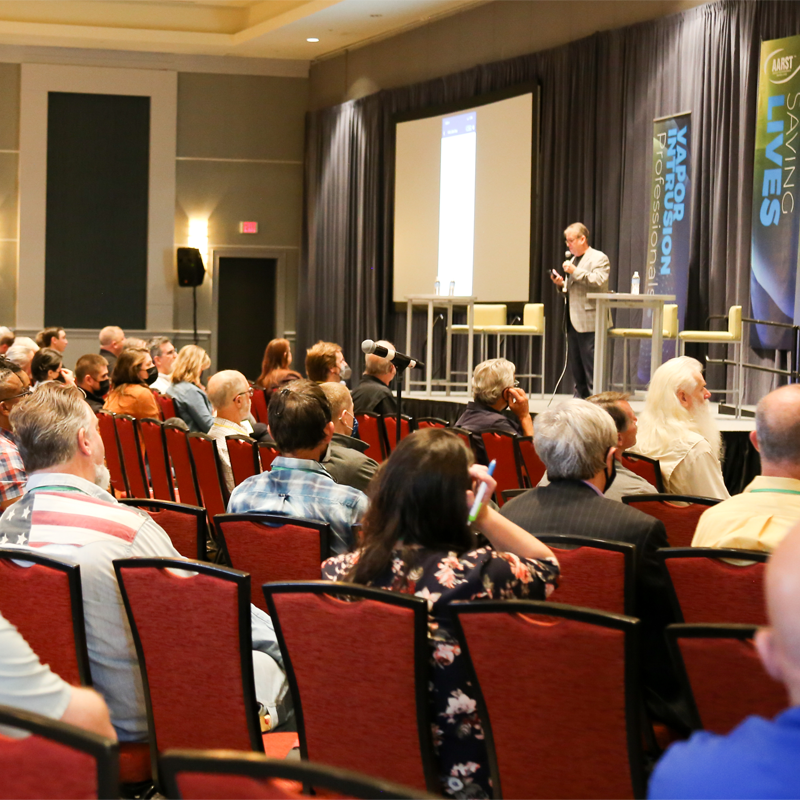 Multiple sessions to choose from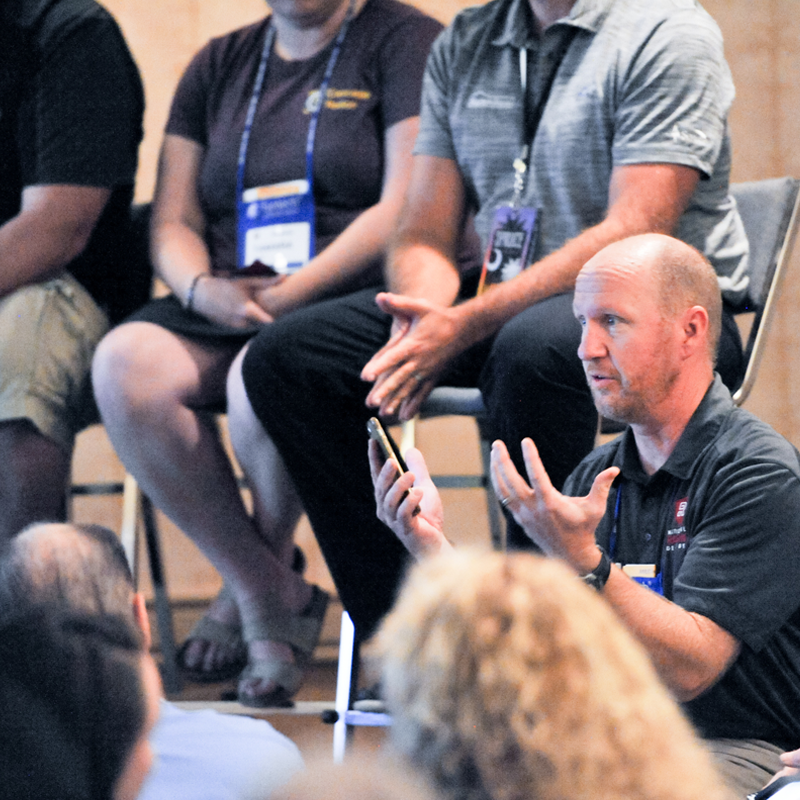 More intimate conversations
Connect with friends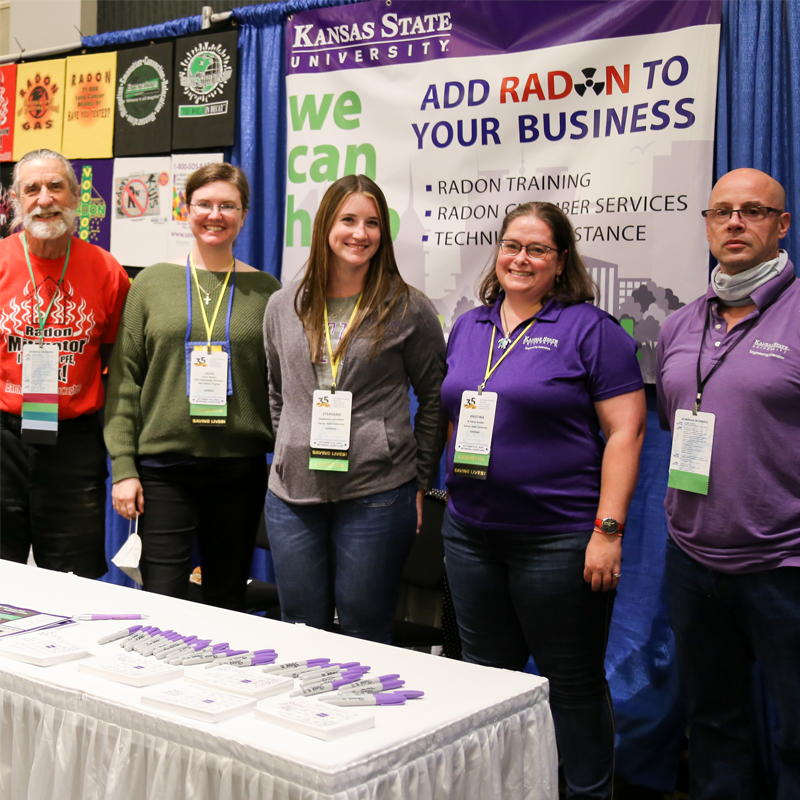 Learn from educational teams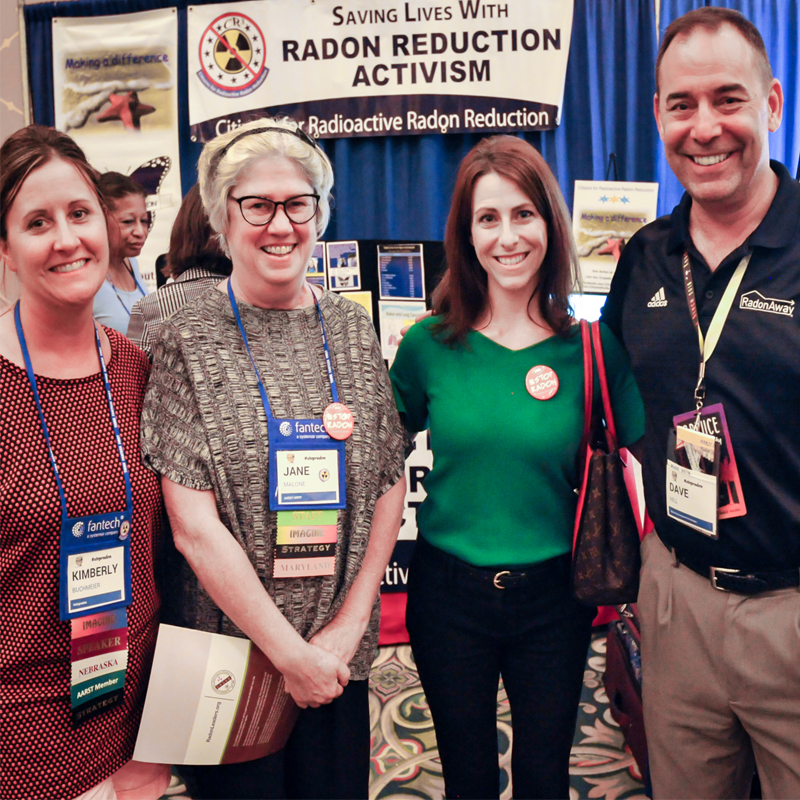 Connect with lung cancer advocates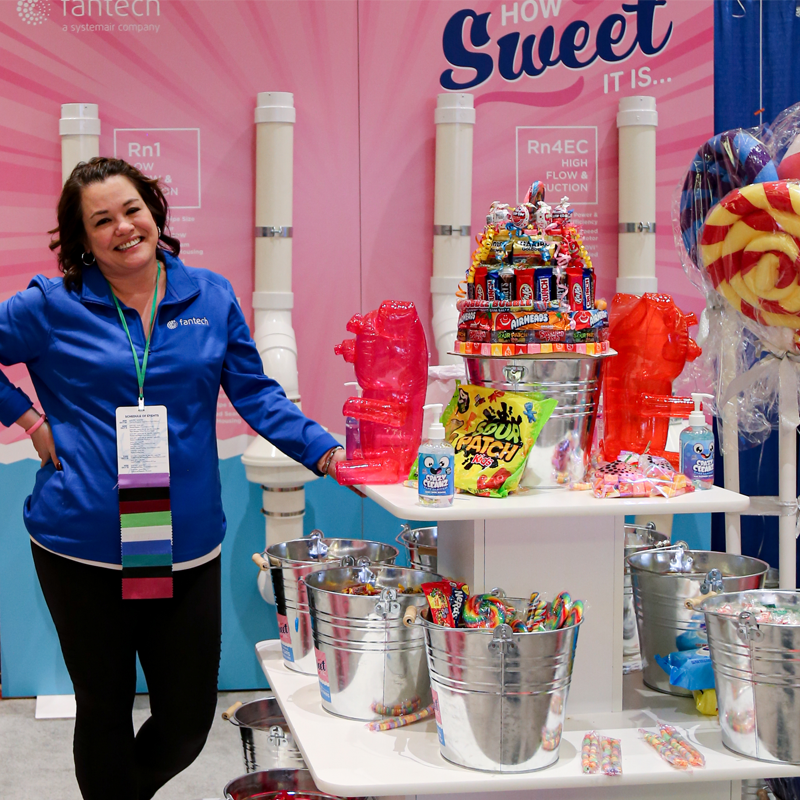 In person again! How sweet it is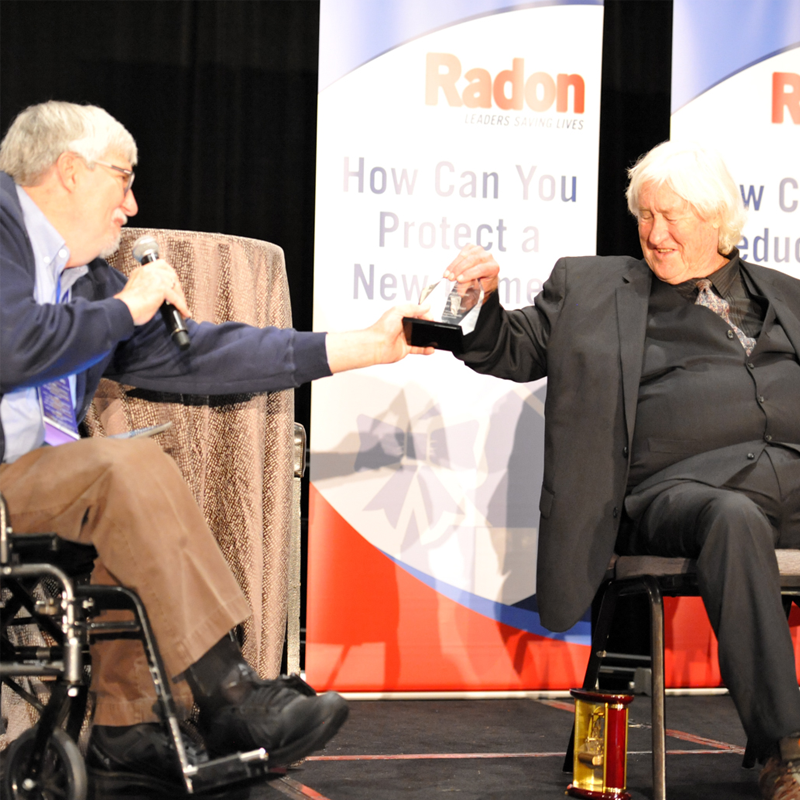 Recognition for longtime achievements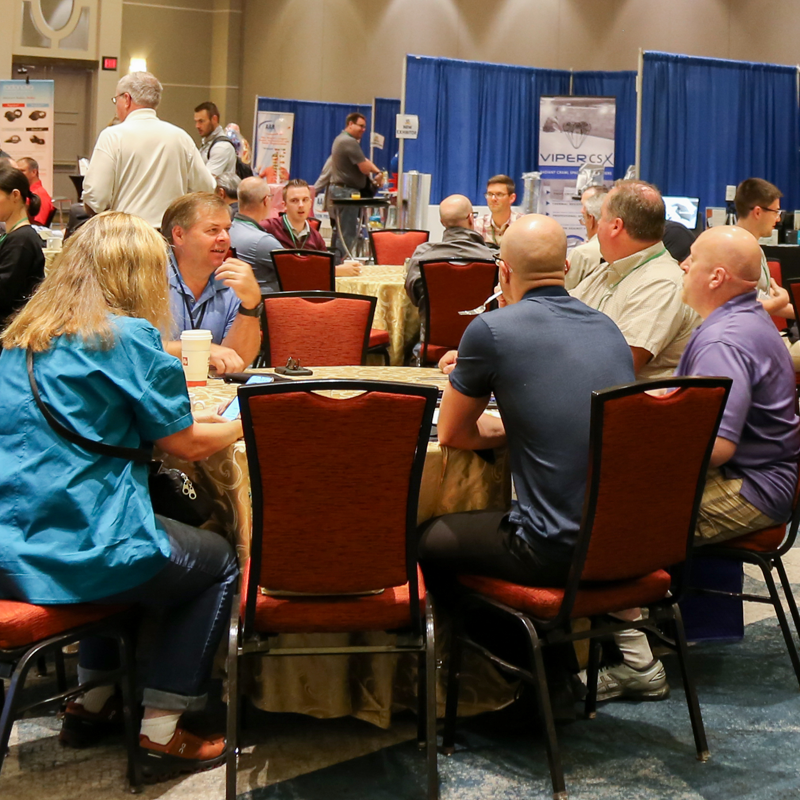 Dining with new friends
Growing our voice, saving lives…
Stay current on all the ANSI/AARST national consensus standards utilized by numerous federal and state agencies, such as the Department of Housing and Urban Development (HUD) and the Environmental Protection Agency (EPA). The ANSI/AARST accredited standards include processes, procedures, and quality assurance systems to ensure standardized approaches for measurement and mitigation of soil gases in existing and new homes, schools, and large and multi-family buildings.
Learn the newest testing and mitigation techniques by exploring the latest products and technology. Deepen your knowledge in the industry by acquiring business-specific resources to elevate your business. Additionally, certified and licensed professionals can earn continuing education credits.
The symposium boasts the largest soil gas exhibition hall featuring vendors from around the globe displaying the newest technology for soil gas testing and remediation, and agency partners specializing in communication and advocacy.
The Symposium begins with an Opening Reception on Sunday, October 23, in the exhibit hall from 6-8 p.m.
October 23 Activities, exhibits, and C.E. opportunities will begin at 8 a.m., with exhibits opening at 2 p.m. The Sunday C.E. courses, organized by private trainers, require a separate registration from the Symposium registration. The Exhibit Hall will host the Opening Reception from 6 – 8 p.m.
October 24 – 25 The core sessions and exhibits are planned for Monday and Tuesday, 8 a.m. to 5 p.m. All attendees are eligible to earn up to 12 Category-I C.E. credits by taking daily quizzes and up to
8 Category-II C.E. credits for attending the two days of the Symposium. Social activities are essential to making connections, and this year is no exception. Breaks, lunches, Monday evening happy hour, and Tuesday Meet & Greets begin at 5 p.m. each evening and are included in the registration price. 
October 26  Wednesday morning will bring additional learning opportunities and networking for attendees. Wednesday features six concurrent unique workshops. These are free from 9 – 11 a.m., and included in the full registration ticket. Attendees planning to stay through Wednesday must pre-register for the workshop of their choice to participate.
There are ample opportunities to earn educational credits for certification. Sunday offers pre-symposium education courses hosted by AARST but run by individual trainers. Registration for these courses is separate from symposium registration. Monday and Tuesday offer optional continuing education available for any attendee who desires. Monday and Tuesday CE is free and included in every registration. Online quizzes will be available along with daily worksheets.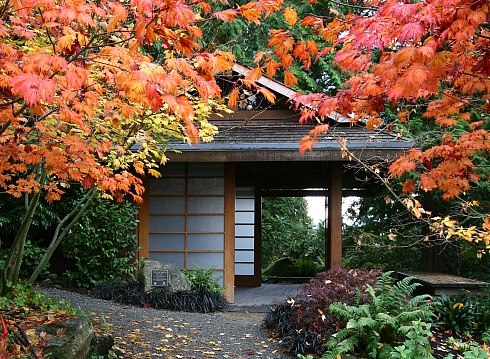 This year, the exhibits open early for attendees at 2 p.m. The grand opening on Sunday evening begins with the Opening Reception from 6 – 8 p.m. Attendees receive one drink ticket with their registration, and there will be light snacks and a cash bar. Monday and Tuesday exhibit hall hours are 8 a.m. to 5 p.m. Breaks and lunches, which all happen in the exhibit hall, offer attendees perfect networking opportunities. Monday evening features an AARST hosted Happy Hour from 5 – 6:30 p.m. Attendees receive one drink ticket with their registration, and there will be light snacks and a cash bar. The exhibit hall closes officially at 5 p.m. on Tuesday, when the exhibitors begin breaking down their booths. There are no exhibits on Wednesday.
While session days and evenings might be busy for you, we recognize you might want to explore Bellevue and Seattle! Four of our Planning Committee Members are locals, so they know how to show off their hometown, the "Emerald City," and the beautiful Olympic Peninsula. They have curated a number of activities to help with your planning. Meet up with friends, colleagues, or vendors for dinner, find activities for your family to do while you are in sessions, and visit unique places of interest if you plan on staying longer. Purchase the Friends and Family Outing: "Treat Yourself to Seattle," offered Tuesday, October 25.