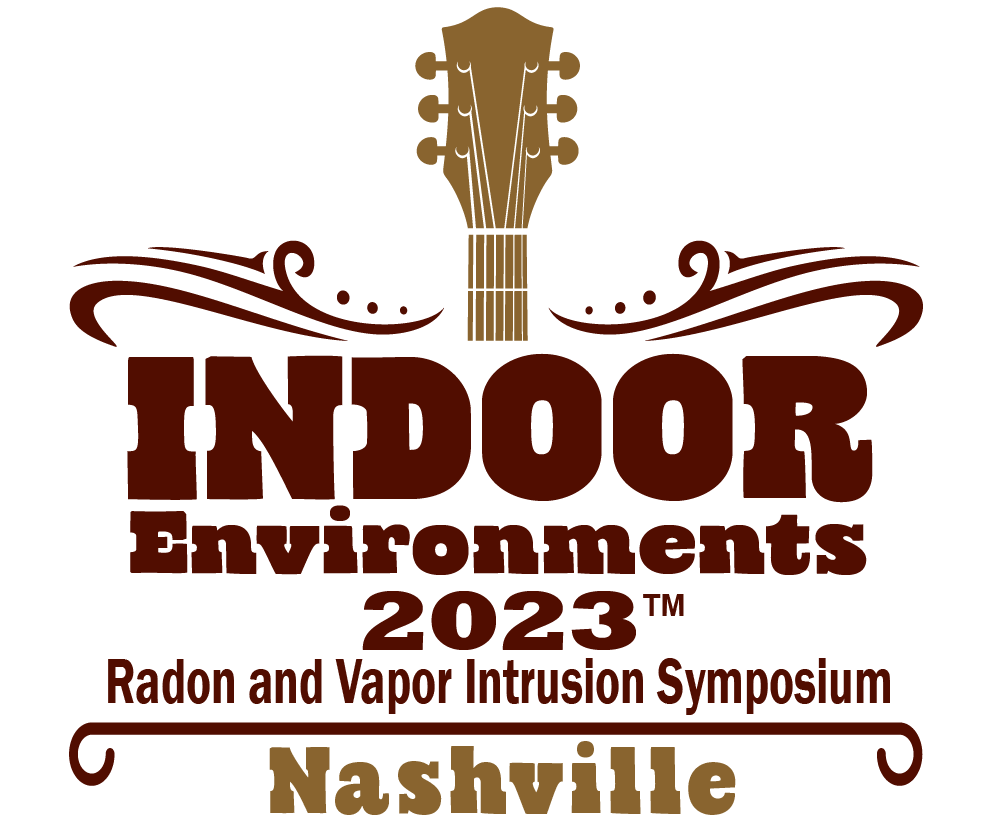 Who Attends?
Soil Gas Professionals
Environmental Engineers
Government Regulators
Home Inspectors
State and Federal Environmental Teams
Measurement and Mitigation Professionals
Manufacturers
Lung Cancer Advocates
New Construction Builders
Encapsulation Professionals
Environmental Scientists
Geologists
Health Physicists
Educators
Oncology Specialists
Research Institutions
…and more!
October 29 - November 1, 2023
Renaissance Nashville Hotel
611 Commerce St, Nashville, TN 37203
Join us in #RockingOutRadon in Nashville
Indoor Environments 2023™ – The Radon and Vapor Intrusion Symposium (formerly AARST International Radon and Vapor Intrusion Symposium) is the largest gathering of specialists, educators, manufacturers, researchers, and technicians in the field of soil gas contaminants in the US. 2023 is AARST's 37th annual conference, which continues to grow every year. We attract hundreds of attendees to come, learn, and network.
Stay current on all the ANSI/AARST national consensus standards utilized by numerous federal and state agencies, such as the Department of Housing and Urban Development (HUD) and the Environmental Protection Agency (EPA). The ANSI/AARST accredited standards include processes, procedures, and quality assurance systems to ensure standardized approaches for measurement and mitigation of soil gases in existing and new homes, schools, and large and multi-family buildings.
Learn the newest testing and mitigation techniques by exploring the latest products and technology. Deepen your knowledge in the industry by acquiring business-specific resources to elevate your business. Additionally, certified and licensed professionals can earn continuing education credits.
Indoor Environments 2023™ boasts the largest soil gas exhibition hall featuring vendors from around the globe displaying the newest technology for soil gas testing and remediation, and agency partners specializing in communication and advocacy.
About the Agenda & Education
The attendees come for radon, vapor intrusion, research, and more, featuring concurrent tracks which also include a track for states, tribes, and territories.  Monday and Tuesday offer optional continuing education credits available for any attendee who desires. Monday and Tuesday C.E. is free and included in every registration. Online quizzes will be available along with daily worksheets.
Most states and certification programs access symposium C.E. credit, check with your affiliations to confirm. Questions on education credits? symposium@aarst.org
Additionally, Sunday offers continuing education courses taught by private trainers. Sunday courses are an additional cost and not included with registration. Explore Sunday's course selection through the "Continuing Education Options" button below.
Boots and Bling Gala
Saturday Night October 28, 7 - 11 PM
The AARST Foundation is pleased to announce the Boots and Bling Gala Fundraiser. The benefit takes place October 28th from 7 PM-11 PM, in Nashville, Tennessee. Our goal is to raise money for the AARST Foundation so that it can continue to provide resources for lung cancer research and the radon industry. The future work of the Foundation hinges on the benevolence of individual donors who wholeheartedly support our mission, as well as the invaluable contributions from businesses and corporations. Your presence and active participation at the gala are sincerely appreciated and warmly welcomed. For more information about attendance, or the AARST Foundation research or EJ work, please contact Crystal Lytle.
What Attendees can Expect
Sunday, October 29th – The Opening Reception is at 6:00 – 8:00 PM, in the Exhibit Hall
Sunday, October 29th – AARST hosts Continuing Education course taught by private trainers,  8:00 AM – 5:00 PM. (These courses are not included in the registration price and are additional fees)
Monday, October 30th – Sessions and exhibits from 8:00 AM – 5:00 PM. Registration includes breakfast, breaks, and lunch, and access to exhibits and all sessions
Tuesday, October 31st –  Sessions and exhibits from 8:00 AM – 5:00 PM. Registration includes breakfast, breaks, and lunch, and access to exhibits and all sessions (Exhibits close at the end on Tuesday)
Wednesday, November 1st – Sessions 8:00 AM to 12:00 PM. Registration includes beverage stations, breaks
Extra Activities & Nashville
Attendees and friends and family can enjoy Nashville while attending the symposium.
On Your Own Arriving early or planning on staying late? Take advantage of the curated list of places to visit, restaurants, and other hot spots not to miss. Visit the On Your Own page to explore more
Want to learn how to Line Dance? Everyone is welcome on Monday, October 30th, 5-6 PM (immediately after sessions) Line Dance instructors will be leading a fun how-to in the Grand Ballroom Foyer, outside the exhibit hall. (There will be a cash bar) No tickets necessary. Visit the On Your Own page to explore more
Friends and Family Day Out Tours Nashville!  Tuesday, October 31st: tour Nashville sights in a bus with tour guide. See the sights, grab some food, and more!  For tour details and to purchase your tickets for this event,Visit the On Your Own page to explore more