The symposium takes place in the heart of downtown Nashville! The Renaissance Nashville is one block from Broadway and the Ryman Theatre is just out our back door!
Explore before or after the sessions.  Our favorite outing, the Friends & Family Day Out, is a fun bus and walking tour of Nashville.
Meet-ups for after-hours groups to go to dinner or other activities will be posted at the Registration Desk and on the WHOVA app.
Friends & Family Day Out – Tour Nashville
Tour Nashville – is this year's Friends & Family activity. Held on Tuesday, October 31
8:30 – 9:30 AM:  Meet for light breakfast or coffee tour participants at the nearby breakfast eatery Rise Biscuits Donuts & Righteous Chicken serving  Southern favorites – Fried Green Tomatoes, Crispy Chicken, Breakfast biscuits etc., a 2-minute walk from the hotel, to start their day the Nashville way! (Breakfast $ is not included in the tour price)
10:00 AM – 2:00 PM: Returning to the hotel, to meet the bus. Here are some of the things you could expect to see as part of a city tour: Historic Lower Broadway, 2nd Ave/Market St, Nissan Stadium, Country Music Hall of Fame, Frist Center for the Visual Arts & Union Station, Vanderbilt University, Tennessee State Capitol, Bicentennial Park & Farmers Market, The Parthenon, we can step off as a group at the site of our choice – for a photo opp, Musicians Hall of Fame & Museum/GRAMMY Museum Gallery, Ryman Auditorium.
2:00/3:00 PM: Eat Lunch together at the end of the bus tour. (Lunch $ is not included in the tour price) The group is dropped off at/near the lunch stop, Acme Feed & Seed, a three-story venue with creative cuisine, cocktails & live music, plus a rooftop patio.
The Broadway Honky Tonk Music Stroll (walking) takes the group back to the hotel after lunch: The 4-block walk takes you past almost 20 Honky Tonks, boot shops, souvenir shops and specialty snack shops. Honky Tonks are long narrow spaces, very crowded, with great music from the next famous stars, you can listen to them during the days without cover charge, though musicians have buckets they pass around and even Venmo!
Sponsored by PDS Radon Supply and Radon Supplies.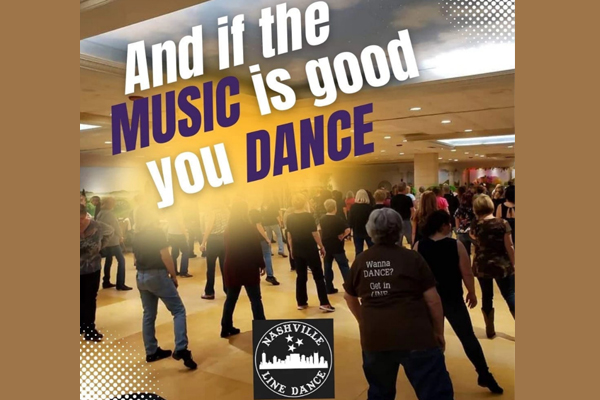 FREE Line Dancing Lessons! Monday, October 30th, 5:00 – 6:00 PM Everyone is welcome! No tickets are necessary.
Join attendees and friends to learn how to line dance! Nashville Line Dance instructors will begin lessons in Grand Ballroom Prefunction FOYER at 5:00 PM. Have fun learning a few dance steps you can then take to the dance floors on Broadway. There will be a cash bar for this event.
COMING SOON For a ton of inspiration for everything you can see, do, and visit while in Nashville, we have curated a selection of activities and places worth visiting!