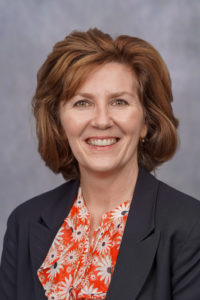 The American Association of Radon Scientists and Technologists (AARST) has named Diane Swecker as its new Executive Director, effective January 3rd, 2023. Ms. Swecker comes to AARST from the American Society of Civil Engineers with proven successes in association and certification work as well as facilities engineering project management.
"I intend to continue honoring AARST's past while growing the association in line with the Board's strategic plan," Swecker says, "improving upon the traditions that make this institution the core source of standard-setting best practices in the industry and supporting our certified technicians and members across the country."
An outdoors enthusiast, Swecker calls Northern Virginia home. She has spent her career specializing in civil engineering and infrastructure support, most recently holding the position as director of the American Society of Civil Engineers' Utility Engineering and Surveying Institute (UESI). Swecker has proven successes in multiple leadership roles in membership growth, oversight of certifications, supporting standards development and facilitating the work of diverse and talented teams.
Former Executive Director Peter Hendrick, who retired in 2017, chaired the Search Committee, which worked with a search firm that specializes in locating upper-level management and CEOs for professional associations. Hendrick said, "Everyone on the committee is pleased that Ms. Swecker has accepted the offer and is going to help lead the association into the future. We believe that her natural leadership qualities, plus her experience in working in technical organizations committed to excellence and high professional standards are going to be assets for AARST achieving its long-term goals."
About AARST: AARST is a nonprofit, professional organization of members who are dedicated to the highest standard of excellence and the ethical performance of radon measurement, soil gas mitigation, and transfer of information for the benefit of members, consumers, and the public at large. Founded as a nonprofit 501(c)(6) organization in 1986, AARST is headquartered in Hendersonville, NC, USA. www.aarst.org