Vol. 8 No. 7 July 2022
News and Events For You
NRPP ACCREDITATION ANNOUNCEMENT
The National Radon Proficiency Program (NRPP) was accredited by the American National Standards Institute (ANSI) National Accreditation Board for fulfilling the International Organization for Standardization (ISO) 17024 standard for certification bodies in June. NRPP's radon measurement and mitigation certifications are the only radon industry certifications to earn ANSI recognition, which separates NRPP from the competition and distinguishes top-quality radon professionals. 
The ANSI accreditation process is designed to increase the integrity, confidence, and mobility of certified professionals. It creates value for all the stakeholders including certification holders, employers, the public, and regulatory authorities. Accreditation is a formal, independent verification that a program meets established quality standards and is competent to conduct the conformity assessment tasks necessary for certification. ISO/IEC 17024 sets the requirements and the framework, at a global level, for the operation of personnel certification bodies. MORE 
NJ DEP Has New Rules Effective Dec. 6, 2022
The New Jersey Department of Environmental Protection and the Commission on Radiation Protection have repealed the existing radon certification program and adopted new rules applicable to individuals and businesses that test for or mitigate radon. The new provisions take effect December 6, 2022.
The ANSI-AARST measurement and mitigation standards (MAH, MAMF, MALB, SGM-SF, RMS-LB, and RMS-LB) have been adopted.
The Department established five categories of certification and an affiliate program that allows individuals to associate with one or more certified businesses to conduct radon testing or mitigation. 

The certifications are radon measurement specialist, radon measurement technician, radon mitigation specialist, radon measurement business, and radon mitigation business.

Currently certified persons and businesses must complete renewal applications by October 3, 2022.

Individuals who perform measurement or mitigation work in multifamily or large buildings are required to complete eight hours of training in multifamily or large buildings (or both if working in both).

The New Jersey-specific exam will be phased out; applicants will be required to pass exams administered by the National Radon Proficiency Program or other organization that the Department determines administers a substantively equivalent examination. The Department will provide a list of approved organizations on its website, www.njradon.org.  
HUD Awards $4 MILLION to Public Housing Agencies
HUD Awards $4 MILLION to Public Housing Agencies to Protect Families from Potential Exposures to Radon in Rockford IL; Fort Wayne IN; Rockville MD; Inkster MI; Independence MO; Albany NY; Cleveland, OH; Lebanon PA; and Rock Hill SC.
The U.S. Department of Housing and Urban Development's (HUD) Office of Lead Hazard Control and Healthy Homes has awarded $4 million to nine public housing agencies (PHAs) to conduct radon testing and, as needed, radon mitigation in approximately 1,000 housing units. Where applicable, the funding will also support the development of PHAs' plans for future testing and mitigation. 
The funding, provided through HUD's new Radon Testing and Mitigation Demonstration Program Notice of Funding Opportunity for public housing agencies, will provide HUD with important information on methods and costs for radon testing and mitigation in public housing around the country. MORE
Lung Cancer and Radon:
Pooled Analysis of Uranium Miners
The Pooled Uranium Miners Analysis (PUMA) analyzes data of uranium miners from Canada, Czech Republic, France, Germany, and the United States. Analyses of the association between cumulative exposure to radon progeny and mortality are ongoing. This report focuses on miners first employed in 1960 or later, thereby narrowing down the data to those miners who tend to have higher-quality assessments of radon progeny exposures that occurred at lower exposure rates. This is important because residential, as well as most contemporary occupational, exposures to radon progeny occur at low rates. The availability of results derived from studies of individuals with low exposure rates is of substantial interest for radiation protection. Our focus for this study is on estimates of the risk of lung cancer after exposure to low-level radon progeny, which is a central concern in radiation protection. MORE
AARST Symposium EARLY BIRD Opens July 15th
Save the Date!

In just a couple of weeks, AARST launches EARLY BIRD REGISTRATION! Register early for your discount and review the draft agenda, speakers, exhibitors and sponsors. AARST has received more than thirty abstract proposals for session topics featuring Practice & Policy, Vapor Intrusion and Science & Research. Registration includes the opportunity to earn up to 12 CEUs at no extra cost!  Book your stay today in beautiful Bellevue Washington on the Symposium website.
You can give your support to any of the organizations working hard to help fight radon-induced lung cancer like The AARST Foundation through
Amazon Smile
.
On your first visit to Amazon Smile
 (
smile.amazon.com
)
, you need to select a charitable organization before you begin shopping. If you wish to change your current charity, then visit Amazon Smile, select the option to "change charity," and do a search for the
 

AARST Foundation
. If you want to donate directly to the Foundation please visit https://www.aarstfoundation.org/.
Member Benefit of the Month
Traveling this Summer? Rocky Mountain Chapter President, Brian Coy, went to Disney using AARST Member Discounts! Yes! Travel discounts are part of your benefit package. Sign in to your Account, explore the Member Benefits section, sign up for the Corporate Shopping feature, receive discounts to hundreds of shopping experiences.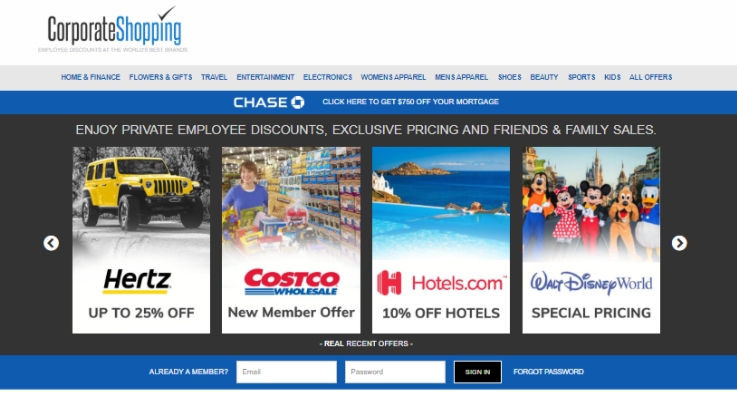 Join RMAARST on August 10th, 2022 for a fun day of golf at Arrowhead Golf Club, one of the premier golf destinations in the Rocky Mountain Region while supporting a great cause! Funds raised will be used to promote radon awareness and education! For more information and to register visit https://radon-awareness.perfectgolfevent.com/ 
Inflation More Concerning Than Covid for Small Businesses
While the majority of business owners are reporting the state of their business as healthy, they express concern over the impact of inflation. Covid-19 has taken a back seat to these rising inflation concerns according to a survey released by the US Chamber of Commerce. The Apr/May 2022 survey found that as Covid-19 concerns fade, increasing interest rates are a main cause of the inflation concern. MORE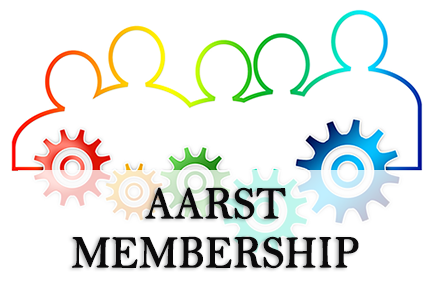 Welcome to Our Newest
 AARST Members!
Aron Corey (WY), Blake Hodges (KS), Bob Mennitt (VA), Brian Kennihan (WI), Chad Smith (CO), Douglas Lodge (CO), Eric Andrews (MA), Erik Cox (MA), Jens Housley (WI), Joy Kloss (CT), Kade K McGilvray (WI), Matt Laskowski (FL), Ramon Infante-Valdez (NJ), Robert Hodges (CO), Shelby Amsel (MA), Uttam Kumar Saha (GA)
Friends of Bill Rounds are organizing a memorial photo slideshow. If you would like to contribute any photos please contact Peter Ruchti at pruchti@adeptplus.com.
Select Your Email Preferences From AARST
In this fast-growing industry, radon professionals are busy! AARST appreciates the time you give to stay informed. To help you access the most relevant information for your needs, AARST provides you with the option to choose your news preferences. AARST uses Constant Contact as our communication platform.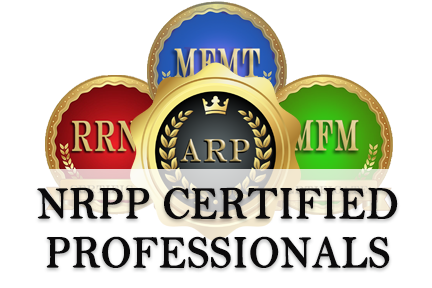 Welcome to Our Newest
NRPP Certified Professionals!
Aaron Wagoner (CO), Allison Skubel (CT), Andrew C Noth (KY), Ben J Gare (CO), Benjamin E Hughes (CO), Brandon Gostnell (WI), Brandon Pucek (WI), Brett Lotspeich (CO), Christopher M. Hart (CO), Cole Skidmore (CO), Colt Contreras (IN), Curry J Meier (CO), Dan Knickerbocker (UT), Danny Huerta (CA), Darrell Holdcroft (KY), Daryl Hatch (OK), David Pace (CO), David Spielman (CO), Derek Prunty (TX), Dominik Stewart (UT), Donald W DeMuth (KS), Douglas Cavalieri (RI), Douglas W Versaw (CO), Einar Volsung (NM), Elijah Roleson (IN), Glenn Hasburgh (AK), Glenn Zara (CA), Grant Versaw (CO), Hannah Sanchez (CO), Holden Tumlinson (TX), Jack W Wyrick (CO), Jacoby Weiss (CO), Jadrian Brewton (SC), James H Graycheck (CO), Jari Boehmer (CO), Jason Cooper (IA), Jason D Berger (CO), Jason T Rounds (CO), Jeremy Gross (CO), Jessica Williams (CO), Jim Bates (CO), Joel R Harrison (GA), John Cammarano (PA), Jonathan Martinez (CO), Joseph Dionisio (CO), Joshua L Frazee (IN), Justin Frantz (PA), Justin Lee (CO), Kara S Parker (ME), Karl Kipp Hamberger (CO), Kennedy C Potts (OR), Kenneth Mekelburg (CO), Kenny Austin (CO), Kevin Sprague (CO), Kyle Richard (CO), Lance Selken (KY), Luke Griess (CO), Mark Kappes (WI), Mark Moneypenny (CO), Mark Zablocki (CO), Martin Gibson (TX), Martin Mejia Gonzalez (GA), Matthew Kirby (CO), Michael F Buffalo (OK), Michael P Sweeney (RI), Nathan S Thomas (CO), Nathaniel Clark (NH), Nicholas T Wright (IN), Phil J Porter (CO), Renee Gilliland (SC), Rick Braun (WI), Robert C Lopez (CO), Robert Pillman (IN), Robert W Abram (CO), Ronald Walter (VA), Ryan Hughes (CO), Sarah Lavine (GA), Scott R Henderson (CO), Stephen Berger (GA), Steve Grohn (MN), Steven A Rose (OH), Steven J LeFrois (NY), Steven Muvceski (IN), Walter Irwin (MA), William S. Burns (OH), Zachary Thomas (CO)