Vol. 8 No. 6 June 2022
News and Events For the Radon Professional
The AARST offices will be closed June 7-8 for an in-person staff retreat in Hendersonville NC. Any requests or transactions anticipated for those dates should be submitted by 2PM on Monday June 6. Requests made June 7-8 will be cared for June 9-10. Thank you for your understanding and patience.
The retreat will provide staff with an opportunity to plan how to better address the ever-growing needs of the association, programs, members, NRPP-certified individuals, volunteers, and other stakeholders and especially focus on supporting implementation of AARST's Strategic Plan. The team consists of four staff in NC and six others across GA, NH, MD, MN, and OH.
2022 AARST International Symposium
The 2022 symposium celebrates
GROWING OUR VOICE!
In just a few weeks, AARST will distribute a Draft Agenda, speaker features, sponsor blasts, exhibit hall floor plan and Early Bird tickets, so stay tuned. AARST has received more than thirty abstract proposals for session topics (a record number of submissions). The exhibit floor is selling fast: there are only sixteen more booths available – vendors, don't delay!     Book your stay today in beautiful Bellevue on the Symposium website.
The 2022 American Radon Policy Campaign drive continues. We want to thank those stepping up to the call!
Your generous contribution for 2022 continues the very important work we do as an industry to continue to have experienced representation in Washington DC and state capitols across the US. It will help immeasurably to tell the story of radon risk and explain what actions can help reduce risk (and which ones increase risk).
Five Strategies to be Proactive in Inflationary Times
Robin Royals, President, RC Royals & Associates, LLC
In banking, business management capabilities are measured by how a business performs in good and bad times. It is much harder to sustain consistent performance in challenging economic situations. We would analyze a spread of financial statements spanning a five- to six-year period to find the operating performance trend over an extended period. The hope was to see how management reacted to deliver consistent results under both circumstances. Can the company manage the expense line as well as the top line when revenue falls during more challenging economic times? MORE
You can give your support to any of the organizations working hard to help fight radon-induced lung cancer like The AARST Foundation through
Amazon Smile
.
On your first visit to Amazon Smile
 (
smile.amazon.com
)
, you need to select a charitable organization before you begin shopping. If you wish to change your current charity, then visit Amazon Smile, select the option to "change charity," and do a search for the
 

AARST Foundation
. If you want to donate directly to the Foundation please visit https://www.aarstfoundation.org/.
The VI Pathway Mini-Series
Part 1: Transactional Considerations
David R. Gillay, Barnes & Thornburg LLP
This is the first in a series of three articles focusing on an unseen villain known as vapor intrusion to provide a look into key transactional considerations related to this environmental health hazard. Vapor intrusion (VI) is the migration of volatile chemicals from subsurface soil and groundwater into buildings. It shares many common characteristics with the intrusion of naturally occurring radon gas into buildings. This emerging contamination "pathway" presents significant challenges,  complicates property transactions and securing and maintaining regulatory closure of contaminated sites, and increases litigation and legal risks. VI issues are far-reaching and have affected thousands of sites across the country. Successfully dealing with VI issues requires a basic understanding of the complex science, rapidly changing regulatory landscapes at the state and federal levels, and evolving legal doctrines that may increase your liabilities. MORE
Congratulations to Maryland! The AARST Board has voted to accept the petition to form a new Maryland Chapter. The officers are President Daisy Rezende, Secretary Michael Walther, and Treasurer David Leety. Welcome to AARST!
New England AARST Chapter is conducting a two day radon conference June 16th and 17th, in Portsmouth, NH. Conference details and registration links are on the AARST Radon Events Calendar.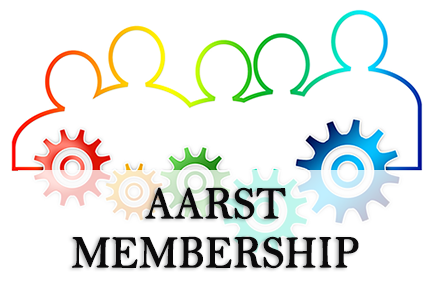 Welcome to Our Newest
 AARST Members!
Chad Janiszeski (MN), Chris Heinemann (CO), Jeffrey Hayden (CO), John Cassell (OH), John Irish (NY), Joshua Garibay (CO), Kelly Smeltzer (MN), Paul Melillo (IN), Randall Bowen (VA), Robert Coffee (IN), Shawn Ezell (VA)
Select Your Email Preferences From AARST
In this fast-growing industry, radon professionals are busy! AARST appreciates the time you give to stay informed. To help you access the most relevant information for your needs, AARST provides you with the option to choose your news preferences. AARST uses Constant Contact as our communication platform.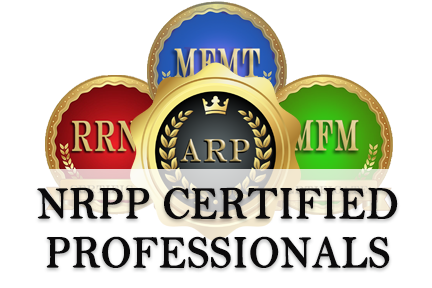 Welcome to Our Newest
NRPP Certified Professionals!
Alex Myers (AZ), Andrei G Jablokow (PA), Audrey Winslow (FL), Benjamin Godsave (TN), Beth P Strothmann (TX), Billy J Morrison (MI), Brian P Ross (CO), Brian Spence (WI), Carmen M Lawrance (NC), Charles Brittain (VA), Chris Heinemann (CO), Christopher Rolison (CO), Christopher S Cremer (CO), Cory B Silverkorn (CO), Derrick Z Howell (IN), Donald Somerville (IN), Dustin Elsbernd (CO), Eric Miller (ND), Gershon Kaufman (NJ), Glenn A Mercier (CO), Hannah Nauth (CO), Harold F Lewis (CO), Heath S Moss (UT), James Cole (TX), Jay Sessions (CO), Joe Humeas (PA), Jonathan l Knutson (ND), Joseph L O'Dell (VA), Joseph Lowery (VA), Joshua Holland (OH), Justin Grunewald (CO), justin Henry (IN), Kevin J Bryant (VA), Kevin R Hunter (MO), Kyle Raabe (PA), LON A HENDERSON (CO), Luis A. Huertas (TX), Mark B Pepin (CO), Martin Mejia Gonzalez (GA), Mathew Martini (CO), MATT KOCH (GA), Michael C Bove (PA), Michael Dunphy (CO), MICHAEL MEEHAN (PA), Paul Heiken (PA), Richard Hull (IN), Rick J Nelson (TX), Robert A Anderson (PA), Robert J LeFrois (NY), Rodney K Lee (OH), Rueben Weatherford (WI), ryan colby (MA), Scot P Wickersheim (WI), Slava Krol (WI), Steven R Vandecoevering (OR), Tina Nguyen (MO), Tyler Burns (CT), Zach Neideffer (CO), Zaw Han (MD)