Vol. 8 No. 5 May 2022
News and Events For the Radon Professional
AARST Staff Leadership Transition
The AARST Board of Directors has received and accepted Dallas Jones' resignation as AARST's Executive Director.
Outgoing Executive Director Dallas Jones stated: "I am extremely appreciative of the opportunity to work in this position for the past five years and firmly believe I'm leaving the association in a great position to move to the next level. The entire staff is exceptionally dedicated and have been a pleasure to work with. I've greatly enjoyed working with the Board, treasure the accomplishments and am grateful for the friendships.  My last day on the AARST staff will be Friday, July 1, 2022. In the interim, I will wrap up work on several important projects and support the leadership transition."
Kyle Hoylman, AARST President, stated: "The AARST Board of Directors has named Jane Malone as Interim Executive Director effective Monday, April 25.  AARST will launch the search for a permanent Executive Director in the weeks ahead and update AARST membership on further developments. The AARST Board appreciates Dallas' service and outstanding contributions to the industry and radon risk reduction, and thanks him for his service. We are grateful that Dallas has agreed to continue working under Jane's leadership on selected projects through the end of June."
Interim Executive Director Jane Malone has served as AARST National Policy Director since January 2015. Before joining AARST, she conducted advocacy to advance decent, safe, and affordable housing at the local, state, and national levels and directed other non-profit organizations as well as a city department. She attended the University of Pennsylvania.
May is AARST Member Appreciation Month!

It's that time of year- May is AARST Member Appreciation Month!

We are celebrating YOU all month long!
Symposium registration raffle, digital scavenger hunt, gift card $$ prizes!
You don't want to miss out? Check out the details HERE.
AARST SYMPOSIUM
CALL FOR PRESENTATION ABSTRACTS
DEADLINE EXTENDED TO MAY 15th
AARST is looking for presentation abstracts from members of the scientific, medical, professional, educational, housing, business, policy, and advocacy communities to share new and innovative technology, research findings, business and financial strategies, policy updates and other topics that will educate radon and chemical vapor intrusion professionals and other stakeholders.
How to Submit https://aarst.org/call-for-radon-abstracts/
Ideas of sessions or speakers you would like to see?
Contact the Symposium Committee Chair Dawn Oggier at symposium@aarst.org
Denver Fight for Air Climb
Join RMAARST at the American Lung Association Fight for Air Climb on May 7, 2022, 8:00 am at Coors Field in Denver!
The 2022 Denver Fight for Air Climb will be held at historic Coors Field Stadium, home of the beloved Colorado Rockies. This one-of-a-kind fundraising event is unique to Coors Field, offering an incredible set of stairs, a timed-course run and an unrivaled day of fun, challenge and camaraderie. This event is all about coming together to promote clean air and healthy lungs, helping those who need it most, and stepping toward a future free of lung disease. We know how important all these goals are to RMAARST members and the Colorado radon industry! Bring your family, friends, coworkers, and neighbors together at Coors Field for a great cause!
Please consider joining the Radon Warrior Team to climb on May 7, 2022, or support us with a donation by visiting the link here!
Your donation supports lifesaving research, education, and advocacy on behalf of the nearly 37 million Americans with lung disease.
Cybersecurity for Your Small Business
With all the talk about cyber attacks significantly on the rise since COVID-19 began, have you taken the time to give your small business a cyberattack prevention health check? Small businesses are the #1 target of hackers according to an article published by Western Governers University. Larger businesses have the resources needed to add protections but many small businesses cant afford these resources or even know which ones are a best fit.
The FCC has maintained a online cybersecurity resource center for over 10 years. Their webpage offers links to free resources, toolkits and information specifically designed for small businesses. If you don't have a plan for protection, or need to update your current plan, check out the FCC Cybersecurity for Small Businesses.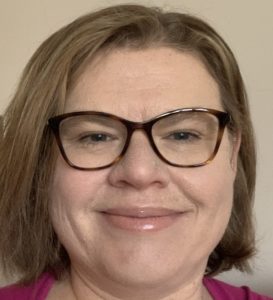 Deborah Madsen has joined AARST as Technical Strategies Director. She has a degree in civil engineering from Iowa State University. Deborah was an environmental consultant for 10+ years before working in county and state government. As an environmental consultant, her duties included helping clients with state and federal requirements, due diligence, and remediation for real estate transactions. When not working, she enjoys reading, 90s/00s alternative music, painting and traveling.
Find Radon Events and CE
AARST National Calendar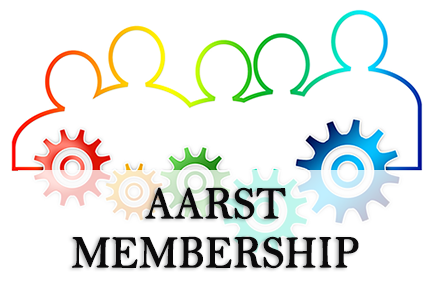 Welcome to Our Newest
 AARST Members!
Corey J. Buchan (NH), Douglas Laurent (MN), James R Stegner (IL), Jason T Bender (WI), John Davis (MD), Keith R. Vaillancourt (NH), Marisa Zorzan (MI), Mark Kappes (WI), Rachel Carter (MD), Robert W. McPherson (IN)
Select Your Email Preferences From AARST
In this fast-growing industry, radon professionals are busy! AARST appreciates the time you give to stay informed. To help you access the most relevant information for your needs, AARST provides you with the option to choose your news preferences. AARST uses Constant Contact as our communication platform.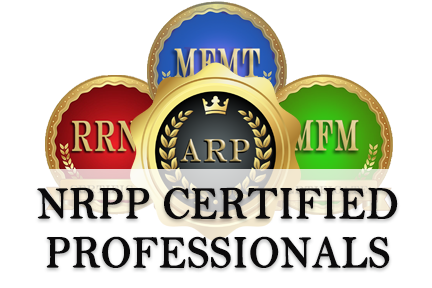 Welcome to Our Newest
NRPP Certified Professionals!
Adam Nicastro (GA), Amber Robson (PA), Andre Steiner (CA), Anthony C Hollingsworth (MO), Ariel Interian (OR), Braden Arnold (VT), Brandon M Woolridge (GA), Craig R Weichel (CO), Darryl I Mann (VA), David J Supko (PA), Donald W DeMuth (KS), Dustin James Richardson (CO), Edwin G Parker (CO), eric soma (MN), Eric T McComb (AK), Fred P Kirr (CO), Gary Smith (VA), Gregory F Vierra (CO), James Telfer (KS), Jason Blanchard (CO), Jason Santostefano (CO), Jason T Bender (WI), John A Klein (IL), Jon C Hill (NC), Jonathan Hermanson (MA), Justin Dempsey (TN), Kelly S Winslow (FL), Kyle Smith (CO), Mark Parina (NY), Mark Townsend (OR), Matthew J Larson (MN), Matthew L. Higgins (MA), Michael P Sup (PA), Paul J Burch (DE), Raymond H Matthews (PA), Richard Pannell (VA), Ryan K Nelson (KS), Ryan Tipton (PA), Seth T Palmer (CO), Steven L Schwend (ID), Thomas d'Arcy (PA), Timothy Mogelesky (DE), Tyler Stubbs (IN), William J Friend (OH)