Vol. 9 No. 3  March 2023
News and Events For the Industry
Symposium 2023
Proposals and Abstracts Due May 31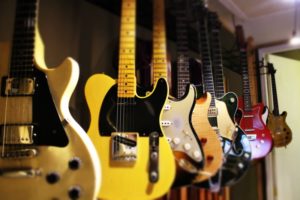 The Call for Proposals and Abstracts
for the 2023 Symposium is now open. The 37th annual symposium will occur in Nashville,  October 29 – November 1, 2023. AARST is looking for new original research, empirical or applied, on radon and vapor intrusion risk, measurement, mitigation, soil gas controls in new construction, analytics, risk communication, and similar topics. We also welcome presentations on effective methods of conveying essential radon and vapor intrusion messages to target audiences, reducing risk for low-income families, marketing and expanding services, enacting and implementing public policy, and demonstrating technology.
MORE
Attention: States, Tribes & Territories 
There will be a concurrent track at the AARST Symposium from October 29th – November 1st, 2023 for states, tribes and territories. This replaces the event formerly known as CRCPD National Training Meeting.
PRESENTATION PROPOSALS / ABSTRACTS
Those who wish to present should refer to the Symposium guidelines. The deadline for submission is May 31.
BOOK YOUR HOTEL ROOM THROUGH THE AARST ROOM BLOCK
The conference will take place at the Renaissance Nashville Hotel, 611 Commerce Street in Nashville. The discounted room block booking link for all attendees will be available in April.
REGISTER WITH AARST
State, tribal, and territorial attendees will register through the Symposium Registration beginning in June-July 2023.
Fannie Mae's and Freddie Mac's
Radon Policy

The Federal Housing Finance Agency, Fannie Mae and Freddie Mac have made announcements about the Enterprises' new radon testing and mitigation policy to take effect for multifamily lending in July 2023. AARST and CRCPD have engaged in dialogue with FHFA regarding issues in the policy, and will be sharing additional information in the future.
There are several overarching concerns. By not requiring that radon-related work in rental properties be performed by qualified individuals or comply with EPA-recommended voluntary consensus standards for measurement and mitigation, the policy poses significant challenges to health equity by placing occupants at continued risk of radon-induced lung cancer. See additional concerns – MORE 
The AARST Board of Directors met for a three-day work and planning meeting in February. The AARST Strategic Plan was reevaluated and new/continued goals were discussed and prioritized in light of the SWOT analysis. Pictured L-R: Duane West, John Mallon, Dan Potter, Aaron Fisher, Shad Evans, George Schambach, Dawn Oggier, Jan Fisher, Dawn Goard, David Gillay, Eric Lewandowski, Kyle Hoylman, Dave Hill. Other board members not in the photo (Lila Beckley, Aaron Friedrich, and Dave Kapturowski) attended virtually. Also in attendance were Certification Council Chair Ashley Falco, Standards Management Council Chair Shawn Price, and Consortium Secretariat Gary Hodgden.
HUD has released a draft new department-wide radon testing policy (comment deadline April 14) that recommends radon testing; recommends as a best practice – but does not require – adherence to consensus measurement standards; fails to require that initial measurement or mitigation be performed by a radon professional who has a state credential or is certified by an EPA-recognized proficiency program; requires post-mitigation testing by a licensed individual.
AARST will submit comments in the coming days.
HUD's Office of Environment and Energy (OEE) is holding a presentation and live comment session at 3 pm ET on Monday, March 20. Attendees must register for the session in advance at REGISTRATION LINK (Microsoft TEAMS)
Chapters and Regions are planning meetings! Save the dates:
EPA Region 7 – Mar. 7, Stakeholder Meeting, Des Moines, IA
MW AARST – Mar. 10, Stakeholder Meeting, Oak Brook, IL
MD Chapter AARST – Mar. 10, C.E.Ellicott City, MD
EPA Region 8 – Apr. 20-21, Stakeholder Meeting/C.E., Westminster, CO
EPA Region 7 – May 23, Nashville, TN
NEAARST Chapter – Jun. 8-9, Meeting/C.E., Portsmouth, NH
OARP Chapter – April 27, C.E. Virtual
OARP – Jun. 28, Annual Radon Awareness Golf Outing, Sunbury, OH

The Idaho Radon Program is offering financial subsidies to incentivize individuals to become qualified to perform mitigation work in Idaho. The program will provide 100% reimbursement for completion of the NRPP or NRSB radon mitigation exam, and $250 reimbursement for completion of an approved training course, with proof of an Idaho business license. The offer is available until June 1, 2023, to the first 20 eligible persons.
Standards Volunteers Needed
New standards committee members are always welcome. Anyone interested in participating in a committee should review the bylaws, especially Annex D, Nomination and Approval Procedures for Consortium Committee Members, and Annex H, Code of Conduct before applying. The Consortium Bylaws describe how standards committees work, criteria for and how members are nominated.
New standards committees for Operation, Maintenance and Monitoring and Mitigation of Radon in Water have recently started meeting with a few seats still open. The committees for existing standards (Measurement, Measurement Quality Assurance, Mitigation, and New Construction) are being re-seated for the 2023-2025 term now.
To apply, visit Standards Participation. Questions can be directed to radonstandards@gmail.com. 

The AARST Board has approved the new IN VA and TN Chapters
Contact the new chapters' leaders to get involved:
Indiana –Dawn Coffee
Tennessee – Phil McDonnell
Virginia –John Davis

AARST National members have the added benefit of automatic Chapter membership. Join AARST or renew your National Membership today.
Request from NRPP:
Certification Surveys

Survey Responses Needed NRPP is still surveying individuals who completed multifamily measurement and mitigation courses about the skills and experience necessary for NRPP's new commercial certifications (which will cover multifamily, school, mixed-use, and large buildings).
NRPP needs more participants' info to keep the process moving forward. If you received the survey request in mid-January, please complete the survey. PLEASE email certification@nrpp.info if you can't find the original email request and we will send the link. 
Welcome to Our Newest
 AARST Members!
Adam J Fitzgerald (IL), Andrey Barshay (IL), Angela Trebicka (MA), Brian Krantz (IL), Brian Meyer (MN), Carol Howat (IL), Chad Dunham (IL), Chris Williams (CO), Christopher Bice (IL), Christopher L Hayes (CT), Christos Kontomichalos (IL), Daniel Cox (IL), David Dinsick (IL), David H Wright (CO), DAVID WARD (IL), Deborah Woodbury (IL), Denice McCalip (IL), Donald M Neag (IL), Donald O Payne Jr. (IL), Donna Griffin (IL), Eric Bastian (IL), Filamor Rivera (IL), Gene Johnston (IL), Heather E Hatherly (MA), John Albright (IL), JOHN DAWSON (IL), John DeChristopher (MA), JOHN WEGNER (IL), KEITH CLOUGH (IL), Mark Douma (IL), MATTHEW WARD (IL), Michael Borkstrom (IN), Mike Albright (IL), Mike Dilger (IL), Nathaniel Real (OH), Patrick Howard (IL), Phil Gould (IL), Ralph Quin (SC), Ramesh Nair (IL), Rich Mennecke (IL), Richard VanOteghem (IL), Robert Bruce (IL), Ryan Goeglein (CO), Scott Haycraft (IA), Steve Kostro (IL), Stuart E. Zwang (IL), Todd Santanello (IL), Tom Thomas (IL), Tony Rossignuolo (IL), Tracy Heard (IL), Trevor Karns (IL), William Frost (MO), WILLIAM HARRIS (IL), William Nicholson (IL)
Thanks to all who renewed their memberships: Alexsandra Anteau (MI), Amy S. Murphy (IL), Andre Lacroix (OH), Antone Jones (IL), Barrett Cramer (OH), Benjamin M Kunkle (VA), Brian Benasutti (MN), Bryan Coy (CO), Charles Van Allen (KY), Cindy Segobiano (IL), Daniel G. Blum (DC), David Goulding (GA), David L. Lawson (DE), Deise (daisy) Rezende (MD), Dennis Brewer (KY), Douglas W Peters (KY), Herb Holmes (MA), James East (IL), James Luka (IL), Jessi Moyle (TN), Joseph D. Tropeano (AL), Karen Weber (IL), Kimberly Baker (OH), Leonard C. Slosky (CO), Martin Moyer (GA), Michael FitzPatrick (CT), Mike Pozzi (CO), Nicholas DeFelice (VA), Patrick Bevis (IL), Paulina Carlberg (IL), Phillip Martin Thomas (NE), Preston Rea (IL), Richard Aardema (IL), Robert Peters (OH), Roland Walker (CA), Sammy Durrett (TN), Scott D Yarckow (MI), Stephen Green (SD), Thomas Peters (OH), Timothy C Hughes (MD), Tom Hamberg (MN)
Welcome to Our Newest
NRPP Certified Professionals!
Aaron Jonke (CO), Aaron Lee Haslam (CO), Ashley Gershowitz (VA), Chelsea Smies (WI), Cory Worman (IN), Dane A Shaffer Jr (CO), Daniel R Terrell (CT), Darren Nate (UT), David L. Lawson (DE), Diego Peterson (CO), Holly A Truesdale (CO), Ian Dolby (MI), Jacob Bower (PA), James Haugen (WI), Jason Meininger (CO), Jeffrey Lasker (CO), Jonathan S Wilkes (KY), Joshua M Rexrode (VA), Julie Erck (CO), Justin A Daniels (CO), Kain Slone (IN), Ken Mitchell (CO), Kimberley A. Waldron (CO), Kody Shaffer (WV), Laura Weigle (IL), Mendrake Sayee (WI), Patrick Butler (MO), Patrick E Young (SC), Ricardo Regalado (OR), Robert Schlueter (MO), Ryan Goeglein (CO), Ryann S Butler (OH), Sean A Iannucci (NY), Sergei Tanner (MI), Spencer J Monson (CO), Tanner J Stone (CO), Terrence Traylor (WI), Tyler Metz (WI), Victor Jaszczyk (CO), Wayne Murphy (CO), William Watkins (MT)
In this fast-growing industry, radon and VI professionals are busy! AARST appreciates the time you give to stay informed. To help you access the most relevant information for your needs, AARST provides you with the option to choose your news preferences. AARST uses Constant Contact for email communications.
Editorial Content Wanted: AARST publishes content over two platforms. We are interested in radon and vapor intrusion interest stories, technical papers, business topics, health advancements/detection in regard to radon-related issues, and more. Please submit content for consideration to editor@aarst.org.