Vol. 8 No. 9 September 2022
News and Events For the Industry

EARLY BIRD DISCOUNT ENDS SEPTEMBER 15!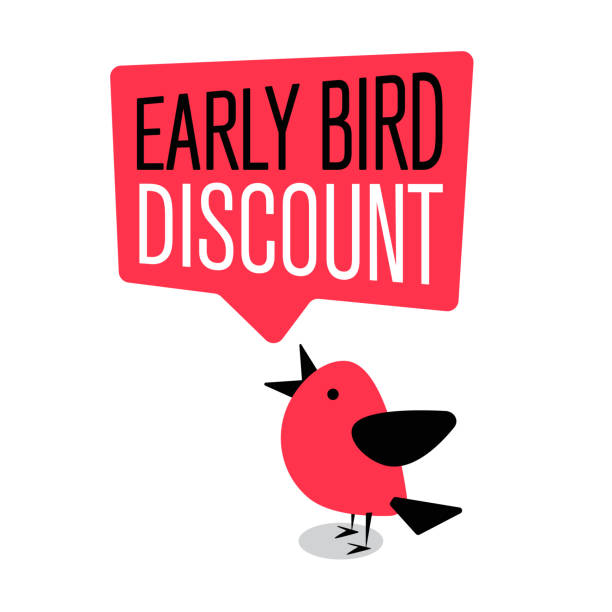 Don't delay, register today and save $100.00!  Here's what your registration includes: Access to all sessions, the exhibit hall with 50 booths starting Sunday at 2:00 PM, the opening reception, lunches on Monday and Tuesday, Monday Happy Hour, great networking opportunities, comfy sponsored lounges to catch up with friends or meet new colleagues, priceless connections with attendees including over 70 experts in their fields of technology, research, practice and policy.
Plan on attending, book your discounted hotel room, and register today!
AARST Board Elections in October
Is Your Membership Up to Date?
The AARST Nominations Committee has submitted an initial slate of candidates for the 2022 AARST Elections to the Board. This year, one Vice President and 5 Nationally Elected Director seats are up for election. To be eligible to vote,  you must be a current AARST member.
An official sample ballot will be available for review by October 1, 2022. Voting begins on October 14, 2022 at 12:01 AM and ends October 24, 2022 at Noon. 
The details and bios on all candidates will be included in special e-mailings to the AARST membership and will also be available for review during the online voting system and process. Online voting is administered and monitored independently by eBallot's Vote Net system. ADA paper ballot requests must be sent to the Executive Director no later than October 4th.
Federal Appropriations: News From Capitol Hill
The House of Representatives passed a Consolidated Appropriations Act which includes the Interior-Environment bill for Fiscal Year 2023.  The bill provides $18.295 million for the State Indoor Radon Grants – an increase of nearly $10 million over the amount appropriated for FY22.
The report for the same bill also directs EPA to support efforts by states and CDC to collect and disseminate available radon test data, and Committee notes the need to ensure access to the U.S. primary radon reference and calibration program by states and industry as the national benchmark for radon measurement devices. The Senate will act on EPA appropriations in the coming months.
It's time for our annual fundraiser at the AARST International Symposium for the AARST Radon PAC. Your contributions have helped with efforts to increase SIRG grant funding in the Federal Budget, and with certification and licensing support in Kentucky and Indiana. Every dollar counts!
This year's event will be a silent auction. AARST members are eligible to participate.  Would you like to win a free week at a 3-bedroom, ocean-front apartment at the Outer Banks Beach Club, Kill Devil Hills, NC?
Contact Carolyn Koke, Treasurer, if you have questions or if you'd like to donate a prize – 334-826-0356, aarstradonpac@aarst.org. Let's pull together and make a difference this year!
In Memory of EPA's Susie Shimek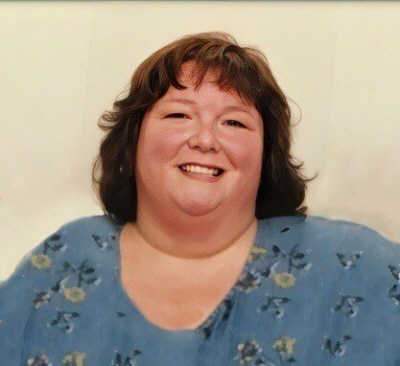 Susie Shimek passed away August 2, 2022.
During her 27-year career with the U.S. Environmental Protection Agency (EPA), Susie worked tirelessly as a nationally recognized expert to reduce lung cancer deaths from radon. She worked for the Tennessee Department of Environment and Conservation prior to EPA. Colleagues and friends are invited to forward thoughts, notes or photos for a memory book to
Bagnoli.Peggy@epa.gov
.
Susie's obituary can be found HERE.
Find Radon Events and CE
AARST National Calendar
Has inflation affected your company? Many companies are paying more for staffing, fuel, and resources that are vital for operations. Many CEOs are scratching their heads trying to figure out if they should absorb the cost or pass it on to their customers. This Forbes article, "Making Pricing Decisions in Inflationary Times," lists a few ideas that may be helpful in solving the dilemma during these economic times. MORE  
NOTE: AARST MEMBER BENEFIT- membership to Corporate Shopping* a discounted shopping powerhouse of hundreds of business and personal items sold online, including travel and hotels. Just log in to your Member Account, click on Benefits, sign in to Corporate Shopping and start saving money today!
Purchasing ANSI/AARST Standards
AARST is now offering online sales of licensed .pdf copies of the ANSI-AARST standards at https://aarst.org/standards-library. The standards website points to this page.
Like other organizations that offer standards pdfs, AARST requires acceptance of an End User License Agreement (EULA) to help to protect the copyright. The AARST EULA allows a purchaser to print one copy and download to a computer and mobile device, but prohibits further reproduction in any form. Acceptance of the EULA involves a simple checkbox.
AARST is phasing out sales of printed copies due to the challenges of managing inventory and increased printing and shipping costs.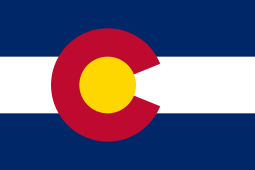 As of July 1, radon measurement or radon mitigation services must now be performed by a licensed professional in Colorado.  The Colorado Dept. of Regulatory Agencies provides consumers with a searchable database of certified professionals. MORE
Rocky Mountain
RM held their election and would like to welcome the new Chapter Board- Bryan Coy, President; Rachel Peterson, Vice President; Jill Newton, Secretary; Terry Kerwin, Treasurer.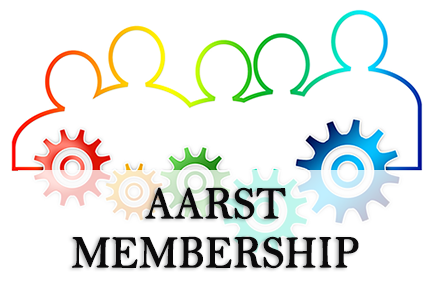 Welcome to Our Newest
 AARST Members!
Albert Morris (PA), Brian D Notestein (CO), Daniel Doty (OR), Jennifer Pittman (FL), Jonathan Martinez (CO), Judson Bemis (CO), Julie Kessler (CO), Karen Herrington (KS), Kevin Toll (WI), Kristin Klope (CO), Mitchell Crowe (OH)
Friends of Bill Rounds are organizing a memorial photo slideshow. If you would like to contribute any photos please contact Peter Ruchti at pruchti@adeptplus.com.
Select Your Email Preferences From AARST
In this fast-growing industry, radon professionals are busy! AARST appreciates the time you give to stay informed. To help you access the most relevant information for your needs, AARST provides you with the option to choose your news preferences. AARST uses Constant Contact as our communication platform.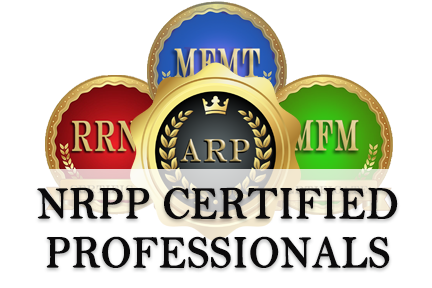 Welcome to Our Newest
NRPP Certified Professionals!
Aaron Boyd (ME), Aaron Rath (CO), Aleks K Webster (CO), Allison Skubel (CT), Anastasia M Hanson (WA), Andrew H Hardman (CO), Andrew Weglarz (IN), benjamin j levine (PA), Benjamin Johnson (WI), Benjamin Johnson (CO), Brian A Allen (PA), Brian Williams (CO), Bryan P Zenner (CO), Cade Hyde (UT), Casey C Mendenhall (CO), Chad Smith (CO), Christopher Ledger (CO), Cory J Savage (CO), Cullen P Moran (CO), Damian A Cappello (CO), Darin Willis (IN), Douglas A Lodge (CO), Dwayne Campeau (CA), Dylan A Lemmons (MT), Eric A. Aberle (CO), Frank Wallingford (VA), Geovanni Cruz (CO), Holli LeBlanc (CO), J. Vince Busnardo (CO), James B Michael (CO), James Crowl (CO), Jamie King (GA), Jason D Ribaudo (NY), Jason Haley (CO), Jay Empson (CO), Jeffrey Houghton (CO), Jessica Phillips (NC), Jessika Damian (CO), Joe Gardino (CO), John G Wilkinson (TN), Josh Brewer (NE), Joshua P Garibay (CO), Kaber C Robinson (KS), Kaliann R Yoder (VA), Kelly S Winslow (FL), Kevin Chritz (CO), Kevin Hanly (CO), Kevin Havelick (CO), Kevin Head (IN), Kyle Davis (MI), Kyler Hasson (CO), Lorraine DeAsis (AK), Mark Toutant (WI), Matt Leukroth (TN), Matthew Durfee (CO), Merritt Gantt (SC), Michael J Moran (CO), Mike A Giles (CO), Mike Dyer (CO), Miles Chairs (WI), Moriah N Margerum (CO), Nathan Walch (VA), Nicholas Brewer (VA), Paul DiVincentis (CO), Quinby J Henderson (KS), Quinton Westphal (CO), Randy Crisp (CO), Randy Hooser (CO), Robert Low (CO), Ronald D. Long (CO), Ross W Bowen (CO), Ryan Johnson (ME), Ryan M Slensker (CO), Samantha J Jackson (AK), Samantha Meier (WI), Scott A Colagrossi II (UT), Sean C Harris (CO), Sean W Pettigrew (CO), Steve Nadeau (CO), STEVEN BUSEY (CO), Tasha Yonkers (CO), Tibor Vukelic (IL), Tyler Duckworth (VA), Walter A Kruger (CO), Wesley B Robbins (CO)